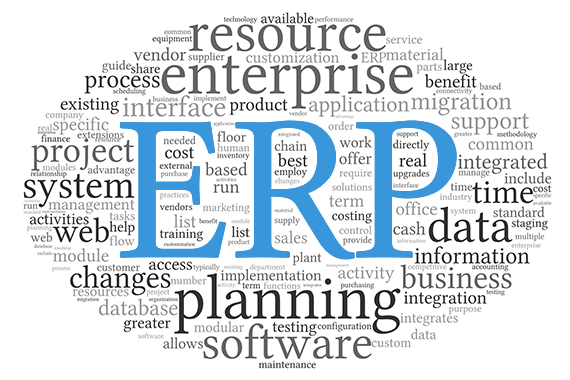 ERP
3LINC offers a complete operational Enterprise Resource Planning (ERP) system which can be integrated with any existing legacy systems or website. Our solution include solutions for Order Entry, Purchasing, Warehouse Management System, Financials (including Accounts Receivable, Accounts Payable, and General Ledger) and a Customer Relationship Management (CRM) solution.
Our solution is built on the IBM iSeries AS400 platform and will run on Power 9 systems utilizing IBM's OS400 and DB2/400 database.
The 3LINC ERP is built on a stable and scalable platform. It's a rock solid foundation to run your business on. Our solution will support both rapid organic growth and smooth integration of acquired businesses onto this robust common platform. We at 3LINC know that to position you for success you need a system that will be both flexible and adaptable to your needs.
Our Enterprise Resource Planning system (ERP) includes the following components:
Order Entry
Customer Maintenance
Item Maintenance
Promo Management (source code based)
Return, Credit and Exchange entry
Hold Code Work Flow
Order Inquiry
Customer Pricing Management
Sales Reporting Suite
Alternate Item Number Management
Order Acknowledgement and Order Status email processing
Sales Tax module
Item Inquiry with Autosuggest Capability
Customer Inquiry with Autosuggest Capability
Freight Quoting module
Credit card processing
Web site integration
Purchasing
Purchase Order Maintenance
Purchase Order Vendor delivery module (FAX, Email)
Inventory planning
Supplier ranking, Supplier part number and UOM management
Vendor Performance Dash Board
Vendor Web Portal (PO Workflow, Shipping labels and ANS receiving)
Order entry to Direct Ship PO integration
WMS – Warehouse Management System
Inventory management
Pick ticket release Wave Management
Fully integrated RF capabilities
Pick to Pallet (Paperless option available)
Receiving
Put Away process
Cross docking capabilities
Scan any Barcode
LTL and small parcel manifesting
LTL and small parcel rating
Active Cycle Counting
Label Printing
Reporting Suite
Financials
Multi Company
Customized Account structure

A/R

Cash Application
Adjustment entry
Miscellaneous Invoice Entry
Inquiries
Reports
Lock Box
A/R – A/P Refund processing
Multi-Currency

A/P

Vendor Maintenance
Payable / Credit Memo Entry
Payable Cancellation
Hand Check processing
Machine Check processing
Check Reversal
Bank Reconciliation processing
2Way / 3Way Match process
Inquiries
Reporting Suite

G/L

Journal Entry
Recurring Journal Entry
Accrual / Reversing Entry
Report Generator Module –Ad hoc Reporting
Reporting Suite
Up Load capabilities
CRM
Deck Management
Customer Wizard sale review panel
Call Scheduling